Soccer Mania
Wednesday, June 28, 2006
Everyday its a normal kinda day , till day shifts to Night and everyone gets more AWAKE.
My phone starts ringing , SMS beeping tone drones on , Msn with people jio-ing me out to watch Soccer . At Coffeeshops , Pubs and even at MoMo...thats almost everywhere man and if i am not wrong HoteL 81 screens soccer matches too. Haha...Every one or almost everyone other than my dear best friends- Cheryl and Lynn who hates WOrld Cup cos their bfs are fascinated with them , Loves gathering around to watch these games. Betting becoming rampant as if its a daily event . "hey who did you bet on? How many goals?? or even the usual hokkien only version- "FANG BAN LI , Fang Yi LI ban"?? I dun understand the jargon but this World Cup got me seeing a whole new different feminine race in Singapore - Hey even petite and cute Kaini is saying "wo fang yi li Ban...Im betting on France"...Oh my , i worry for our future generation man.
When i went West Coast Mac yesterday (while Brazil and France match was going on) , the whole Mac was packed..I meant PACKED with people standing and sitting everywhere. I even see afew Ang Mo in their orange construction Overalls sitting outside the Airconditioned Mac , watching outside the glass door and eating away. Yesh...they carried their tables and placed it outside the glass door , just so to watch the excruciating matches being played. Its lovely...its like their house. Hey Singapore government who wants to see fellow Singaporeans gathering together and unite for an event...World Cup is a great place to start with. "~~GOAL~~~~~" and the other side you will probably hear "WTF..or some obsence Hokkien Vocabs being sprouted out at the top of their lungs..." All these crude or ad hoc behaviours are all very rampant everywhere at these times. EVERYone gets forgiven during this period . Cool~~
You wake up late for appointment? Blame it on last night WOrld Cup matches
Late for work? Blame it on Brazil's fantastic Goal scoring
Nv turn up for work? Blame it on Japan's lousy strikers who aimed more for the spectator's stand than at the Goalpost.
yeah..im starting to love this World Cup.haaa
Okok...stop talking about World Cup . Show ya my fantastic Niece who is practising for Olympics
Work harder Dear-> "ok .."there she Go~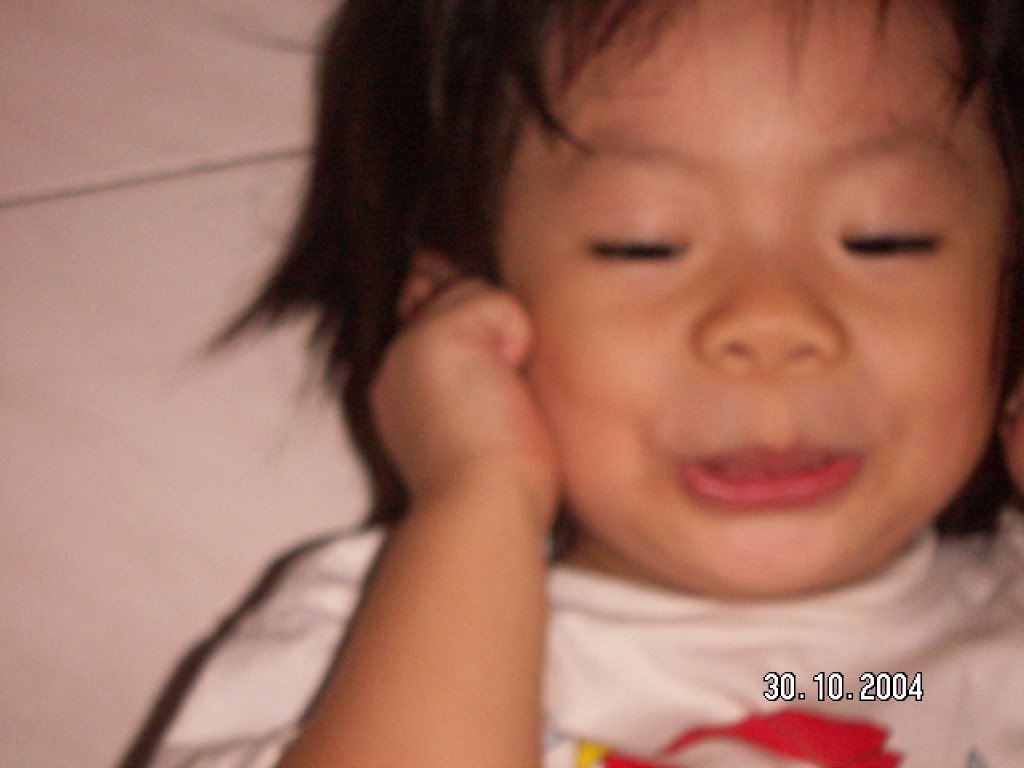 Finally me with some more shots of my short hair. Look b4 i cut it again next
TUE
Should I cut my hair AGAIN??Hmmm (stupid Photobucket!!Pictures so BIG..make my blemishes look so obvious)Wait till i reduce the sizes..haa ez on the eyes yea
People ..who never see me eating at Japanese Resturant-Tada~U r wrong, i Do Eat Japanese FOOD!!Just not Raw ones :)
Paper STeamboat~~~woooo HOT!
LAstly , i shall end my blog off with tribute to dear RAYMOND who wants to only read my blogs and look at pictures for pretty gals. WHich i present my Dear best friend LYNN...Pretty yesh..and her wonderful caring Bf-Philip..Hahahhaha
tada! I love that red Tube of her's...and Philip look Great too. Fantastic Couple!
Penned @
10:04 PM
Batam-Where the fun Begins with Triple J in tow
Monday, June 19, 2006
I went to Batam about a month ago. It was a Triple J outing , with me , Jasmine and Jiashan. Everyone including ourselves had misgiving about going to Batam , a place where old men get secong wife and most Batam women were rumored to be tag with Pricetag. They were rumors but scary nonetheless...Honestly , when i told my mum the destination -BATAM..i mumbled and make it sounded like -Bintan (Okok..it isnt really possible eh..Fine!!i told her i couldnt remember whether it was Bintan or Batam..haa) Because i knew she would be worried for the whole 3 days if i told her it was Batam , especially an all girls holiday trip. Jasmine as everyone knows , have Assets that men couldnt resist which makes us even more worried than ever.
The reason we chose Batam was because of my budget , i couldnt afford to go Bintan . The 2 of them simply went along with my Low budget Holiday to Batam. However It was FUn~~~
TrIple J 1st holiday~~!!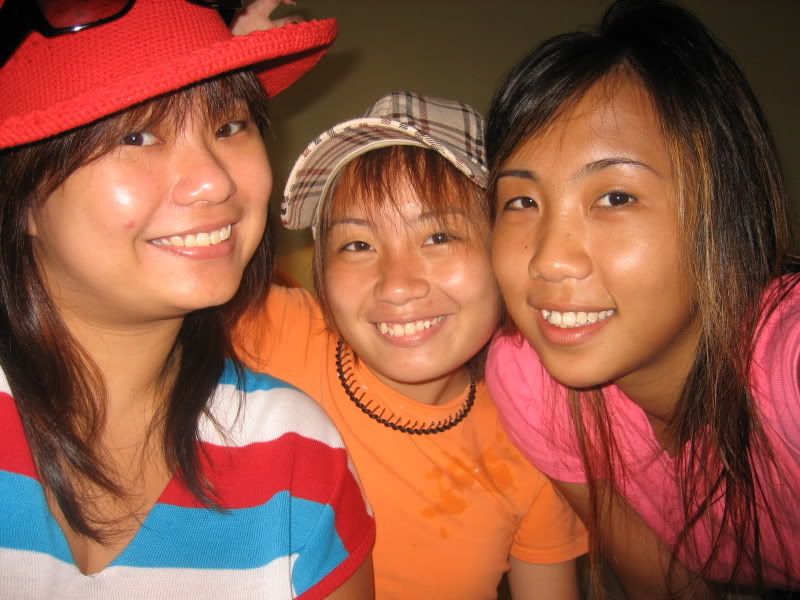 Our Teppanyaki Meal , the Chef allow us to enter and "bai Pose"~~

Our Resort :HARRIS (although we keep gg to Holiday Inn daily)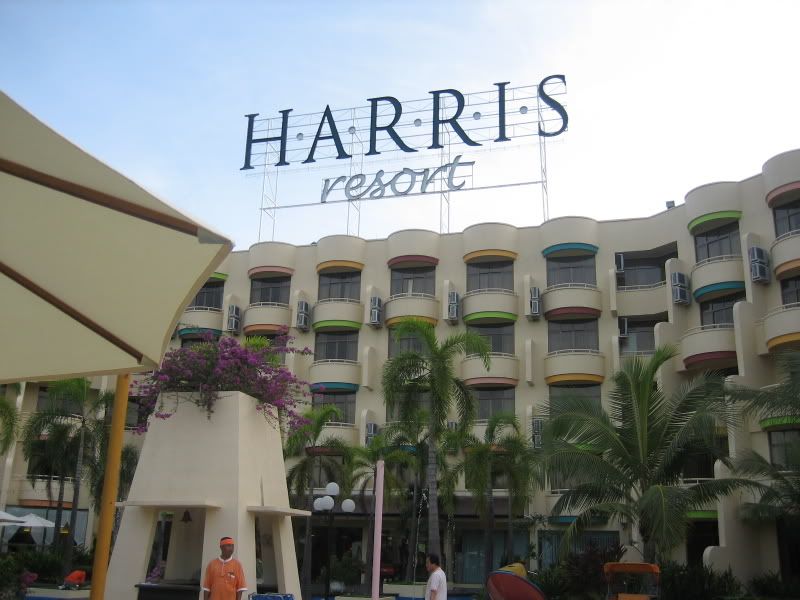 Time to Swim!!Swimming POol Right outside our door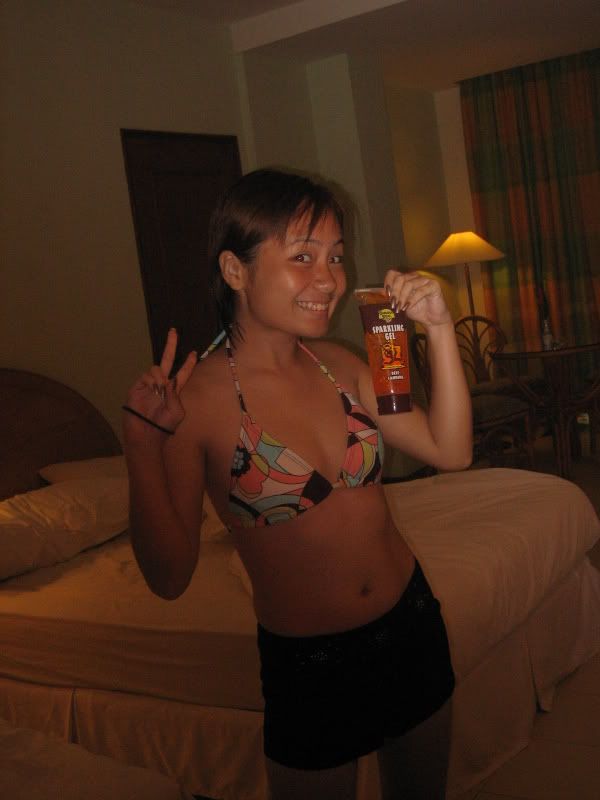 TRiple J 's Smug cum Dao Look aka G.L face

2nd night=Pillow Fight ( Im the Umpire..) JAsmine Won, obviously!!
Last Day..we show our appreciation to beloved Jiashan,who helped us Booked our Batam Trip

We LOve YOUz!~~*muaks

Not willing to go home!!Last resort to tuant Jasmine outside the MRT's window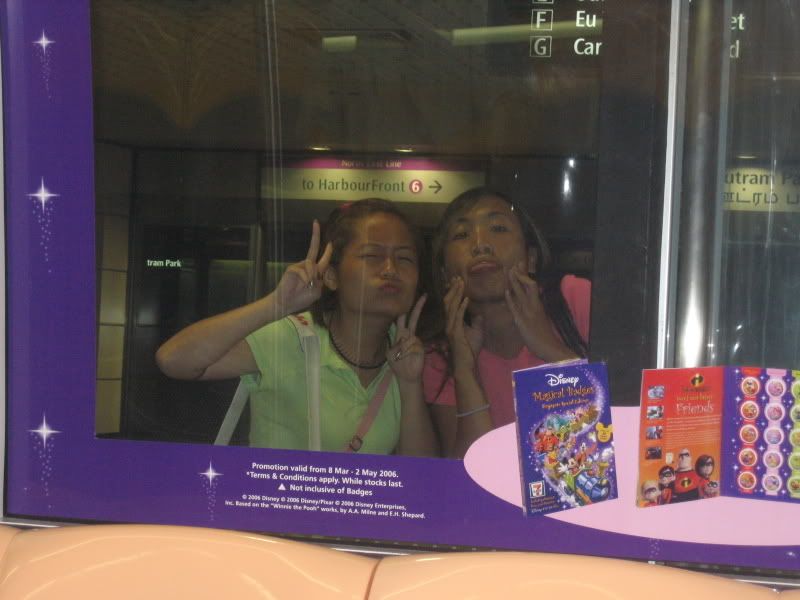 *bleh...*oops Kana Caught in act**
The Outing came to an end. We had so much fun , destressing , relaxing , enjoying.
Back to hectic lifestyle..*sigh...i wanna go back soon~~
Thailand -Next trip?? hee
Penned @
2:53 AM
Upgrading in process...haa
Saturday, June 17, 2006
yeah!! i finally changed my blog outlook alittle..hope u guys like it man , cos it wasnt easy...ASKING Mei Ru to do it for me..haha
Hey i did do the new Template myself K...not easy hor , to be able to figure that out man. I shall try my new Photobucket , put it to test!! yeah and show everyone my cute lil Niece...Ta DA~~~
Cute ler???
now another 1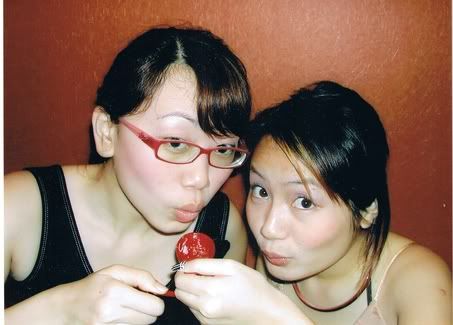 Me and SAM!!
me and MOS Burger (M.B) Buddy BehOLD!!!!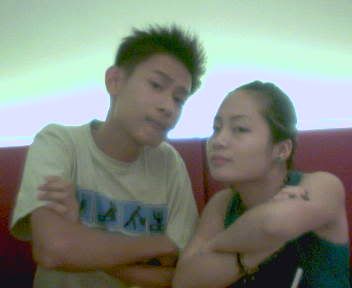 LastLY my Husband- to- be , My Bf ...My dream~~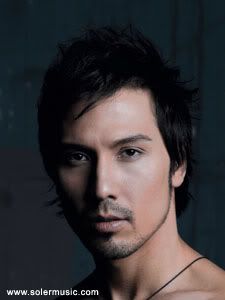 AIyah...i duno his name la..dun even noe who is he. Kindly enlighten me guys...
Hope u guys love the new installation as much as i dO!!!! *grinz
Penned @
5:56 PM
My CurrenT Life
SIck..Coughing badly and sneezing and sniffing all day long. Sighz..
Im always SICK!! WEAKLING LER!!!
Everyday i cant muster the energy to go further than west area...so im currently a Jurong Point Member-WHere everything is!!
Charles and Keith , Utopia , KAppa and Subway are here at Jurong Point (eh i like advertising for Jurong point sia , as if it is not crowded enough as it is ... ) Subway isnt bad..but im still a Loyal Mos Burger fan. Waiting for Yoshinoya and Burger King to open it's branch here...then its one big fast Food Family..Haaaa
Mood : Tired and sicK..
Doing?? : watching Naruto , sleeping and EATING SUpper
TV show : LU Guang Shen Lin , SUPER BAND~~~~
ENgaging in ? activites?? : KTV-ing and Supper CrazO
LOVE : MOS , Long John , NarutO , Movies
Hate : THE POSEIDON AdVENTURE- its not the blardy movie..its a 4 hrs drama show which is similar to the MOVIE...slow and boring
Awaiting : SUPERMAN 2?? forget the movie name liao..
Craving : Chilli Crabs
Current hanging out buddies : Xiao Jing and Xiuwen and even long lost Jun An from JSS , CherYL WOng ShI YUN (haa..she is gonna kill me when she sees her full chinese name written down *ooPs)
Penned @
1:29 AM
Do Support my Friends yea!~~ *Commercial Break in reelUv84*
Wednesday, June 14, 2006
Hey..girls go take a look at this jewellery website when u r free-www.vintagethrills.livejournal.com Its full of lovely and sweet necklaces that are trendy and easy to accessorise which ya outfit.
The pretty Necklaces i like from that webbie..go take a LOOk girls..a Preview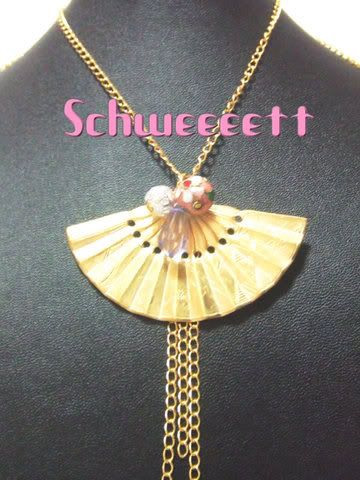 Anyway anyone outta who wants to learn some Basic Tennis skills??? Mei ru is currently coaching at an affordable rate. Gimme a call or email me and i will set ya guys up ASAP yea.
LastlY , People who watched SUperBands...Go vote for MI LU BING*****

Thats NIc..he usually dont look this "gu Liang" i assure You..haaa but hard to say , ya gotta ask his gf that then
Nic is my sec sch friend...and i hope i can help in supporting him along the way although we aint great frnds or anything like that. But cos he is really quite talented and thats rare to find that in Singapore . He Loves anything to do with music , whether its back crew or out at the stage. His passion during our talks radiated out and touches me . As i have never really been too hung up on a passion , be it hobbies , guys or even a goal and to be able to see it in one of my friend..i admire him and his passion. So Everyone...pls support if u agree that Mi LU Bing is gd.
Cos i dun wanna see them get kicked out like Juz B..who was actually my personal Favourite.
Sigh...i hope they come back in the revival round. Malay Friends outta there..go vote for ya SHI-No-Bi (i dunno how to spell the weird name lar!) cos they are rather cool too. I dun wanna see another Malay band get kick out in the following rounds , just cos they do not have enough viewers supporters (its on CHANNEL U, the chinese channel) .
CHANNEL U, Every MOnday Night 8PM.
Voting starts from 9pm to 11pm.
Penned @
5:24 PM